Ron Santiago eight year old rum
Ron Santiago eight year old rum has released an eight-year-old añejo bottling under its revamped Ron Santiago de Cuba rum brand. In June 2021, the Cuban brand was given a redesign in a bid to boost its presence across Europe. Ron Santiago eight year old expression aims to 'innovate and further diversify the range'. The new addition joins Carta Blanca, Extra Añejo 11 Year Old and Extra Añejo 12 Year Old in the relaunched Ron Santiago line.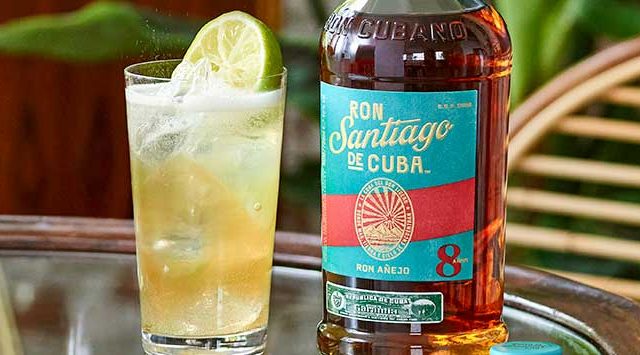 Diageo debuts Ron Santiago tasty notes
"The aroma invades us upon the opening of a bottle. The combination of flavour and aroma of this new liquid is perfectly balanced and unique. As a master of Cuban rum, I am extremely proud of what we have created. We want this to be the pinnacle of an eight-year-old aged, Cuban rum."
Aged for a minimum of 8 years, the liquid is smooth and delicate with a natural sweetness on the nose. It comes to life on the palate with intense, yet perfectly balanced aged notes from its time spent maturing in white oak barrels as well as displaying hints of honey, vanilla, cacao and tropical fruit.
Ron Santiago de Cuba Añejo 8-year-old is bottled at 40 per cent ABV. All age statements are based on the age of the youngest liquid in the blend.